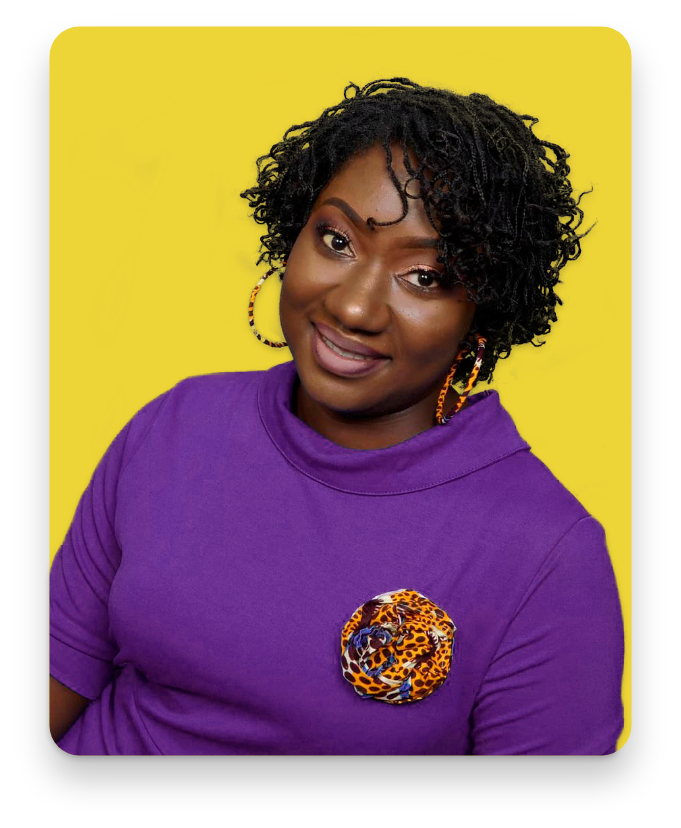 Minister of worship and a gospel recording artist.
Sharon Mbi is the founder of Bisha Ministries and convener of the Worship War Win experience.
Sharon Mbi aka (Bisha) is a worship minister and gospel recording artist. She moved to the USA from Cameroon Africa in her late teens, and lives in California with her husband and three children. From a very young age she has struggled with depression, anxiety, and demonic oppression through what is called a spirit spouse. She worshiped and warred her way to healing with 7 Songs which God gave her. These songs allowed her to find relief and healing. She is in the process of releasing the 7 songs to soothe those who find themselves in this inner turmoil. These songs make up her debut album called "7 Songs from Heaven." It is her goal that all who experience her singing will give their heart to Jesus Christ and find salvation guaranteeing them eternal life after physical death.
So far she has released Love Song, Joy Song, Worship Song and Grace Song. 
LOVE SONG allows the believer to worship Christ from the place of his bride as we proclaim our love to him. Freeing us from patterns of idol worship, establishing our covenant with Christ alone as our spiritual spouse. JOY SONG establishes the believer's victory over spirits of anxiety and depression. Freeing us from strongholds of fear, people pleasing and suicidal ideations. WORSHIP SONG Encourages the believer to worship God for all his attributes but especially for being "Bele ye Fabon" which means the one who gives children; freeing us from spirits of barrenness, infertility and hopelessness. GRACE SONG: encourages believers to celebrate God for his grace through Christ's blood as we ponder our individual and unique grace stories freeing us from religious spirits of works, infirmity and self-righteousness.Stay connected to her social media platforms for the release dates of the remaining 3 songs
Sharon also provides in-person worship sessions called "Worship War Win with Sharon Mbi" in a beautiful sanctuary with stained glass windows at the Ontario Church of the Nazarene California USA twice a year in April and October. Worship War Win with Sharon Mbi is a non-denominational worship music experience. WWW provides a space for the body of Christ to worship God together in songs and hymns of deliverance which are inspired by "7 Songs from Heaven" as well as other African and Western melodies.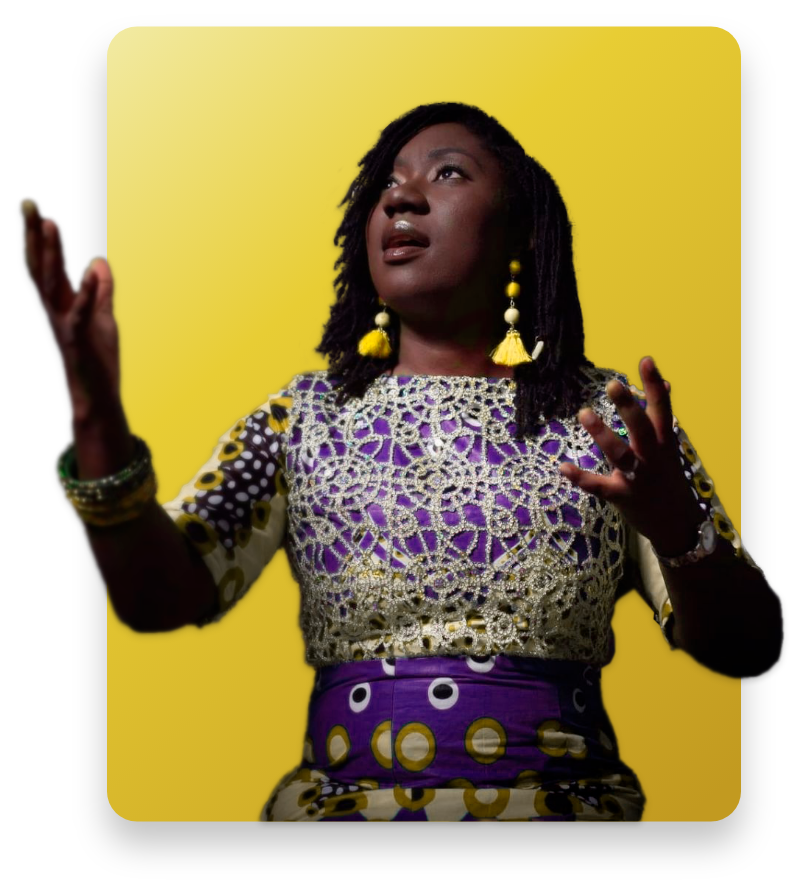 Bisha ministries presents to you a
non-denominational afro western experience that provides the space
Do you want us to come
to your event
Provides the space for the body of Christ to worship God together